Our Leadership
Our Principal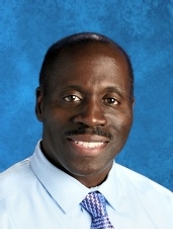 Dr. James G. Murray, Jr. is the principal of our school. As principal, he develops, articulates, implements, and stewards our mission, vision, and curricular philosophy for teaching and learning around personalized student success. He holds a Doctor of Philosophy degree in Educational Technology from Walden University, and a Bachelor and Master degree from the University of Maryland and Cairn University respectively. His research interests include ancient languages, systematic theology, learning theory, and virtual learning environments.
Favorite Quote: "You have made us for thyself and our hearts are restless until they rest in thee" ~ Aurelius Augustinus
Favorite Book: The Holy Bible
Favorite Food: Filet Mignon with crumbled crab meat
Favorite Color: Blue
Favorite Thing to Do: Vacationing with family
---
Our Climate Manager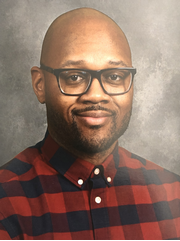 Anthony Marable is our Climate Manager. His responsibilities include overall leadership of the school's climate, safety, attendance and culture. He supervises and coordinates all behavioral and discipline programs/services to ensure that students receive the full complement of prevention and intervention measures prior to disciplinary action being taken. He also oversees and supervises all school-based non-instructional positions and works with those staff to ensure that students' social-emotional needs are met. Mr. Marable holds a Masters degree in Human Service and Social Services from Walden University and is currently enrolled in a Ph.D. program.
Favorite Color: Blue
Favorite Things to Do: Spend time with my wife and children, and exercise
Favorite Quote: "Do to others as you would have them do to you." Luke 6:31
---
---
Our Leadership Team
Our Leadership Team provides overall planning and support of our academic, social and enrichment programs. Below is a list of our Leadership Team Members and their roles:
Dr. James G. Murray, Jr., Principal
Anthony Marable, Lead Climate Manager
Keith Johnson, Climate Manager
Danecia Berrian, School Based Teacher Leader
Tracey Johnson, School Based Teacher Leader
Jamika Kennedy, Special Education Compliance Monitor
Sophia Carter-Parker, School Counselor
Alyxe Fields, Kindergarten Leader
Deborah Riggs, Administrative Assistant
Mitzi Brown, School Technology Coordinator
Ebony Tucker, Building Engineer
Gabrielle Wolfson, English Language Learners Leader